Surrey Hills Pub Crawl by Hikes of Surrey
Starting Point: South Street
Finish Point: Abinger Hammer
DORKING
Surrey
RH4 2JZ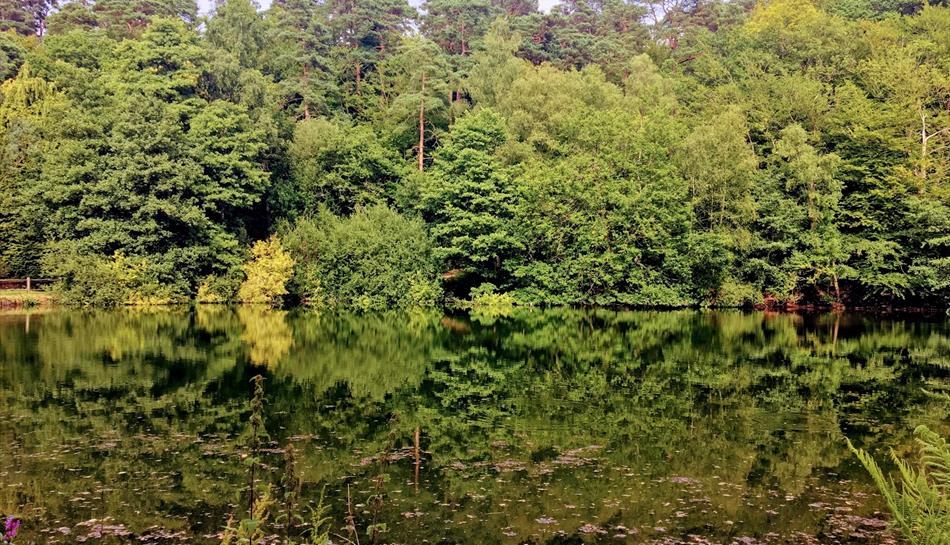 About
10 Miles - 8 Hours
You have heard of country walks. You have heard of pub crawls. Why not put the two together! This walk will take you to four great country pubs on this 10 mile walk through the Surrey Hills.
Leaving Dorking, go south on South St as it turns towards Vincent Ln walk up 'The Struggle' footpath to Nower Rd. Turn left and go to the Nower.
Walk along the lower field on the north side of the Nower, into the woods, to Bury Hill Fisheries Rd. Turn left.
When you come to the house, there are two footpaths, take the one on the left. You will pass a door in the hill on the left.
At the road, turn left (south). You will pass through the fishery.
When the path leads to the field it will split; take the path on the right.
Cross over Logmore Ln and up the drive leading to Squire's Farm. Turn left at the farm and follow the footpath into the woods.
The trail will split and you can either go straight and up the hill or turn left and go around the steeper path. Either way, turn left (south) when you get to Wolvens Ln.
At the end of Wolvens Ln, you will come to the first pub, The Plough at Coldharbour. This is the finish of the longest leg of the walk.
Leaving Coldharbour, follow the signs for Leith Hill Tower. Take some time to enjoy the lovely views from the top of the hill, Surrey's highest point.
Take the footpath that leads northwest towards High Ashes Farm. There are many unmarked foot and bike paths on top of Leith Hill so be mindful of staying on the main footpath. You have only had one pint so far, so you should be alright! If you pass a dragon on the right you going the right way. This footpath will lead you down to the corner of Leith Hill Rd and Leyland Rd.
Head north on the Abinger Bottom footpath.
Welcome to Friday Street and pub number two: the Stephan Langton.
Continue north. At the mill pond, turn left (west) and walk along the road. There is a footpath on the south side of the road.
As the road turns to the southwest, at the footpath that leads northwest, turn into the woods. Walk north on Hollow Ln and take a left at the first road.
When you get to Abinger Ln, turn right and the third pub, The Abinger Hatch, is on the right.
As you leave, head west and go past the church towards the farm.
Go through Raikes Farm and turn left (south) on Raikes Ln.
At the bottom of the hill, the fourth and final pub, The Volunteer, is on the right.

With a pint in each pub along with a meal at one of them, this walk should take about 7-8 hours.
Written by Michael Vergien, Hikes Leader at Walks of Surrey
Map & Directions
Opening Times
Please visit the individual pub websites for opening hours
(1 Jan 2022 - 31 Dec 2022)