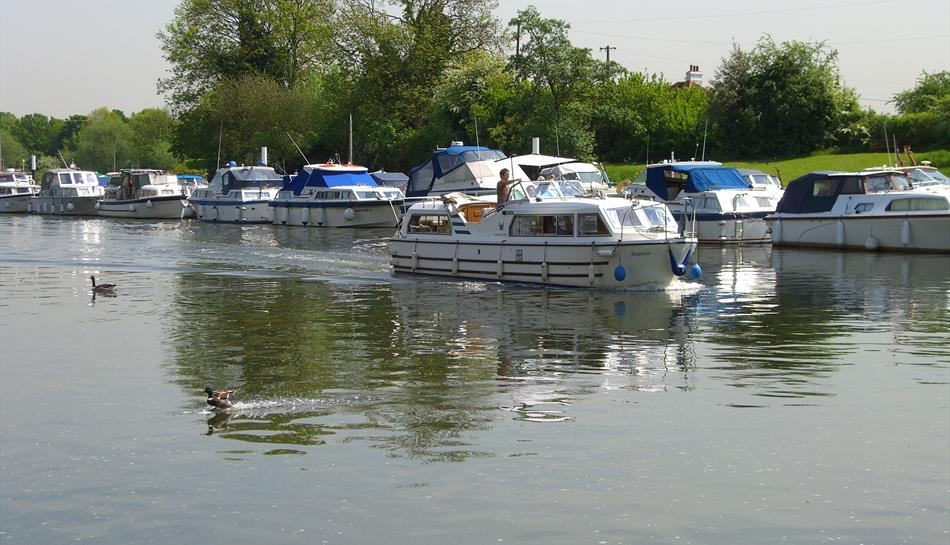 About
Follow the River Thames for 184 miles from its source in the Cotswold hills to the sea. Passing through peaceful water meadows, unspoilt rural villages, historical towns and Surrey. Visit the National Trails Thames Path website for more details on the trail.
Windsor to Shepperton - 13.7 miles (21.9 Km)
As the Thames Path gets closer to London the number of riverside settlements inevitably increase, but there is still considerable amounts of green space to enjoy before you reach Shepperton. The first of these, shortly after leaving Windsor, is part of the Castle's Home Park although beyond Victoria Bridge the Thames Path has to cross to the opposite bank for security reasons.
Once past Old Windsor you reach Runnymede, a place of immense historic and symbolic importance as it was here that the Magna Carta was signed by King John in June 1215. One of just a few copies of the Magna Carta is in the Bodleian Library, Oxford, which you may have visited if you followed the Thames Path through the city.
Staines-upon-Thames is an urban, modern town today but until manmade structures were built to impede the river's flow downstream it was the upper limit of the tidal reach. Just beyond is Penton Hook, the most impressive loop along the river, where it's well worth making a trip across the lock to explore the tranquil wooded island.
Map & Directions
Opening Times
Enjoyable throughout the year
(1 Jan 2023 - 31 Dec 2023)