Dick Whittington
Yvonne Arnaud Theatre
Millbrook
GUILDFORD
Surrey
GU1 3UX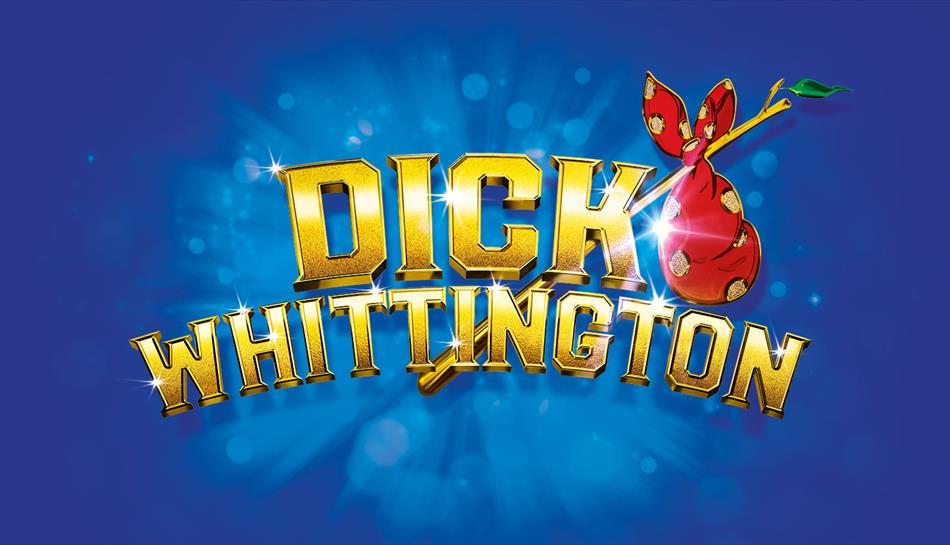 About
Friday 3 December 2021 to Sunday 9 January 2022
Join the Yvonne Arnaud Theatre for a pussycat and rat-packed panto party!
Dick Whittington's heading to seek his fame and fortune in that there London - he's heard the streets are paved with gold. But when he gets there he can't see the gold beneath the grime, and the evil King Rat is out to get him! With his loyal cat by his side will he be able to save the city? He's going to need a little help from you to win the day.
Star of CBeebies' Waffle the Wonderdog, James Merry, will play Idle Jack.
Radio's Peter Gordon will return to play Dame Sally the Cook in what will be his 15th Guildford pantomime!
The evil King Rat will be played by Kit Hesketh Harvey, who has appeared at the villain in eight Arnaud pantomimes so far.
With stunning sets, dazzling costumes, a thrilling live band, and slapstick silliness aplenty, it's the purr-fect Christmas treat for the whole family.
Book - this panto will be a Whitting-tonne of fun!
Guide Prices
£23.50 to £32
Relaxed performance £14.50 | Under 16s save £3 | Groups 10+ save £3 on Red performances | Schools £12 tickets for Red performances + 1 free teacher per 10 children | Access tickets available
Map & Directions
Opening Times
Open
(3 Dec 2021 - 9 Jan 2022)
* 3 DECEMBER 2021 - 9 JANUARY 2022

Fri 3 Dec - 7pm
Sat 4 Dec - 2:30pm | 7pm
Sun 5 Dec - 1pm | 5pm
.......................................
Tue 7 Dec - 1pm | 7pm
Wed 8 Dec - 10:30am | 2:30pm
Thu 9 Dec - 10:30am | 7pm
Fri 10 Dec - 1pm | 7pm
Sat 11 Dec - 2:30pm | 7pm
Sun 12 Dec - 1pm | 5pm
.......................................
Tue 14 Dec - 1pm
Wed 15 Dec - 10:30am | 2:30pm | 7pm*
Thu 16 Dec - 10:30am | 2:30pm
Sat 18 Dec - 10:30am** | 2:30pm | 7pm
Sun 19 Dec - 1pm | 5pm
.......................................
Mon 20 Dec - 2:30pm | 7pm
Tue 21 Dec - 10:30am | 2:30pm | 7pm
Wed 22 Dec - 2:30pm | 7pm
Thu 23 Dec - 2:30pm | 7pm
Fri 24 Dec - 1pm | 5pm
Sun 26 Dec - 2:30pm | 7pm
.......................................
Mon 27 Dec - 2:30pm | 7pm
Tue 28 Dec - 2:30pm | 7pm
Wed 29 Dec - 2:30pm | 7pm
Thu 30 Dec - 2:30pm | 7pm
Fri 31 Dec - 1pm | 5pm
Sun 2 Jan - 1pm | 5pm
.......................................
Mon 3 Jan - 10:30am | 2:30pm
Wed 5 Jan - 7pm
Thu 6 Jan - 1pm | 7pm
Fri 7 Jan - 7pm
Sat 8 Jan - 2:30pm | 7pm
Sun 9 Jan - 1pm | 5pm