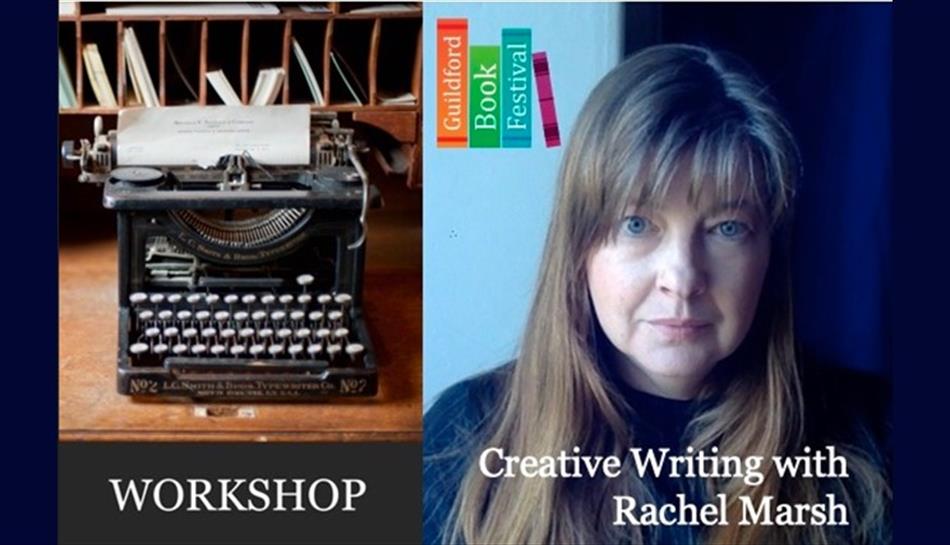 About
Date: Monday 10th - Friday 14th October 2022
Time: 10.00 - 12.00 via Zoom
Price: £45.00
Venue: This is an on-line event via Zoom
GUILDFORD BOOK FESTIVAL EVENT
If you have always wanted to write but are not sure where to start, then join us on our creative writing course being held over five weekday mornings during the Festival.
Run by Rachel Marsh, a University of Surrey graduate, each lesson will focus on a different aspect of the writing process. The classes will be held via Zoom but will be practical and interactive. Each class is a mixture of lecture, discussion, and applied writing. The course is opened to all levels, meaning that each session can be tailored to your own goals.
Maximum 30 people.
Monday: Introduction/Getting Started
Tuesday: Character Development
Wednesday: Writing Dialogue
Thursday: The Plot
Friday: Editing/Getting Published
Rachel Marsh has a PhD in creative writing from the University of Surrey, where she investigated satire as a form of socio-political discourse. Her creative work mixes the surreal and the political.
Rachel is an Associate Lecturer with the Open University and lives in Scotland where she teaches classes in creative writing, literature, and English language. She is currently the writer-in-residence for the Braemar Creative Arts Festival, and she is working on a first children's novel.
Rachel is the Judge for the Staunch Short Fiction Prize. She has also been published as an academic and as a journalist.
ZOOM: Zoom details will be sent to everyone that has booked on the course 7 days before the course starts. These details will be sent to the email address given at the time of booking. Please make sure you can access Zoom to ensure you are in good time for the event. You will be sent a Zoom link which will connect with the service and then you will asked to enter you passcode.
Guide Prices
£45 (no concessions for on-line events)
Map & Directions
Opening Times
Creative Writing Online Course – Rachel Marsh
(10 Oct 2022 - 14 Oct 2022)
* Mon, 10 Oct 2022, 10:00 – Fri, 14 Oct 2022, 12:00 BST