Guildford Book Festival. Ella Mills: How to go Plant-Based - A Definitive Guide for You and Your Family
The Guildhall,
High Street
GUILDFORD
Surrey
GU1 3AA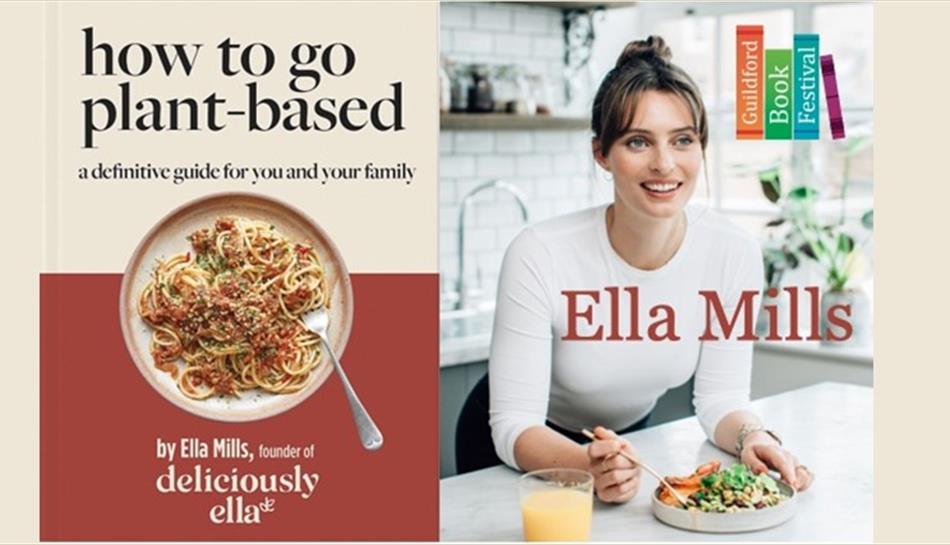 About
Date: Wednesday 12th October 2022
Time: 20.00 - 21.00
Price: £15.00 (Students & unemployed £13.50)
Venue: The Guildhall
GUILDFORD BOOK FESTIVAL EVENT
If you are considering switching to a plant-based diet, even for part of the week, but don't know where to start, then who better to guide you than award-winning cookery author, entrepreneur and champion of plant-based living, Ella Mills.
The deliciously ella founder will help you make the changes to your diet as easy and delicious as possible, with recipes for everything from easy pastas and one-pot meals, to snacks and treats. She will debunk common myths surrounding eating a plant-based diet, sharing her own experiences alongside scientific research, and explain why it's important to make the diet accessible to everyone - for health, wellbeing, and the planet.
Guide Prices
General admission £15.00 Students and unemployed - £13.50
Map & Directions
Opening Times
* 20.00 - 21.00