Guildford Book Festival. How to Avoid Common Writing Mistakes – Rachel Marsh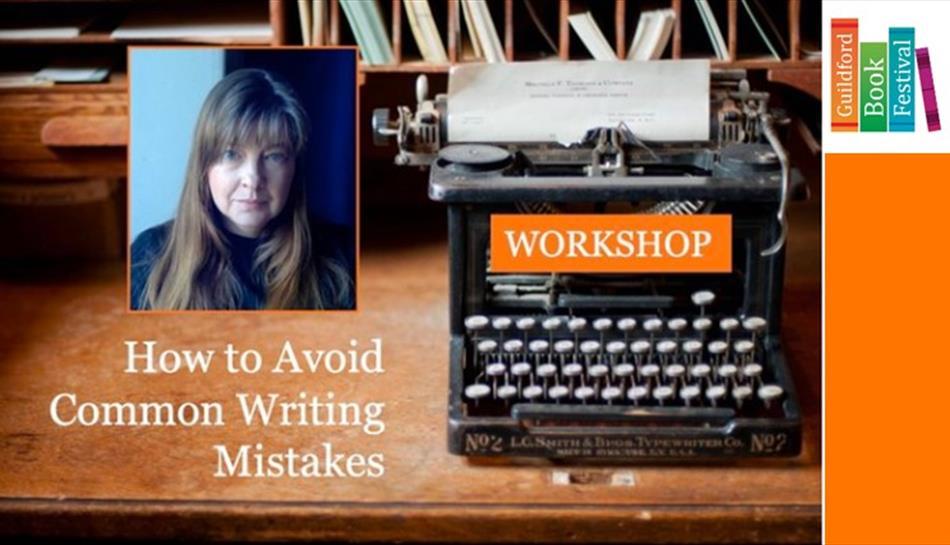 About
Date: Sunday 16th October 2022
Time: 10.00 - 12.30 (BST)via Zoom
Price: £12.50
Venue: This is an on-line event via Zoom
GUILDFORD BOOK FESTIVAL EVENT
With over twenty years of experience teaching and mentoring creative writers, Rachel Marsh has come across her fair share of faux pas.
She's even committed a few writing atrocities herself. This class will be a fun chance to discover the most common mistakes writers make when getting their work on the page, and how to avoid the same pitfalls. Those in attendance will be shown how to edit out the gaffs, without losing sight of their own voice. As this class is a combination of lecture, discussion and work-shop, Rachel will lead by example, with time allotted for putting theory into practice.While this class can be taken on its own, pairing it with the Guildford Book Festival's five-day writing course is recommended.
Rachel Marsh has been teaching creative writing since the late 1990s. She is currently Associate Lecturer of creative writing with the Open University, and Programme Lead with Oxford International Group, where she works with PhD students on their writing and academic skill sets.
She is finishing her tenure as Writer-in-Residence for the Braemar Creative Arts Festival.
She is completing a novel, The Adventures of Jack and Ling, while also working as a screenplay editor for numerous pre-production films. Rachel has been a Staunch Short Story Prize judge since 2020. Having completed her Doctorate in satire with a focus on creative writing at the University of Surrey, Rachel now lives in Dundee.
ZOOM: Zoom details will be sent to everyone that has booked on the course 24 hours before the course starts. These details will be sent to the email address given at the time of booking. Please make sure you can access Zoom to ensure you are in good time for the event. You will be sent a Zoom link which will connect with the service and then you will asked to enter you passcode.
Guide Prices
£12.50 (no concessions for on-line events)
Map & Directions
Opening Times
Guildford Book Festival. How to Avoid Common Writing Mistakes – Rachel Marsh
(16 Oct 2022)
* Sunday 16 Oct 2022, 12:00 BST