Guildford Lions Big River Race - Duck and Raft Race
Millmead
GUILDFORD
Surrey
GU2 4BE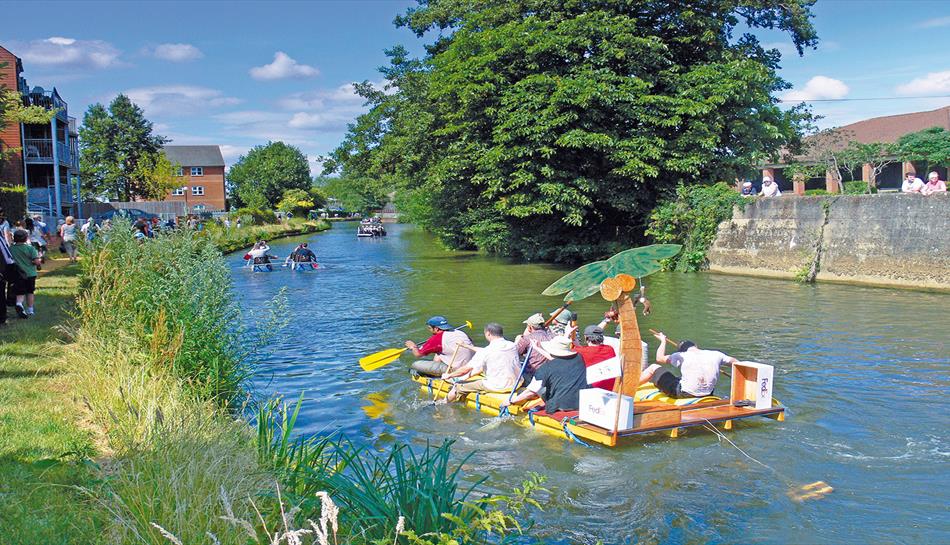 About
Saturday 2nd July
Start: Millmead GU2 4BE
Finish: Waterside Centre, GU1 1LW
The days activities commence at 11am and the last race (The Raft Race) takes place at appoximately 3pm.

It's back! The Lions Raft race and this year with a Duck Race for Surrey Care Trust.

There are different ways to get involved in The Big River Race - there's something for everyone!
The race will launch from Millmead Island on July 2nd, and the first team to make it downstream to the Wey Kayak Club is the winner. As part of the fun, there'll be races for different classes of crafts, including paddleboards, and ducks! All proceeds will go to local charities.
This event is FREE for spectators!

BIG RAFT RACE - 15:00 hours
Registration time: 13:00
Build your raft, festoon with decorations and race it from Millmead (GU2 4BE) to the Riverside Centre in Stoughton (GU1 1LW)for a BBQ celebration.
Classes include home-made rafts; paddle-boards and kayaks and canoes.
Open to businesses, groups and individuals.
Pay for your raft entry free (£40.00)

THE LITTLE DUCK RACE - 12:00
Buy a duck or win one by taking part in the a Guildford town centre treasure hunt (more details to follow!) and watch it battle it's way to the finish line. A prize for first place!
Pay for your Little Duck (£2.00)

OR if you fancy a trip on the River Wey on Surrey Care Trust's community boat, Swingbridge1, for a donation, you can enjoy the river without any effort!
Guide Prices
Free event but ticket is required
Map & Directions