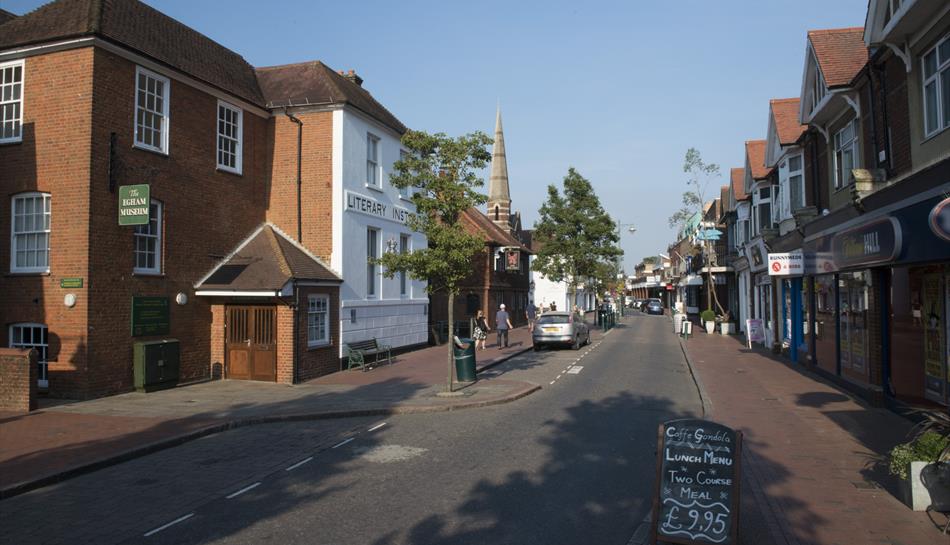 About
Egham is situated in the north east of Surrey and is on the doorstep of the historic site where the Magna Carta was sealed in 1215.

Ecga's Ham was granted to the Abbot of Chertsey and remained controlled by the Abbey until its dissolution in 1537 when it became Crown property. It was during the reign of King John that Egham would achieve fame when it was a field site near to Egham at Runnymede that was chosen as the meeting place for the monarch and the Barons when Magna Carta was sealed. This world famous event was staged here because of the proximity to Windsor Castle where King John had taken refuge when war had broken out. Runnymede was close enough to his base to make it a safe meeting place for him.
Royal Holloway University of London is located between Egham and Englefield Green and was opened as a college for women in 1886 with the founders building modelled on the French Chateau de Chambrod. Egham is also the location of Strode's College, a popular sixth form college.
There are a number of memorials in the area including the Air Forces Memorial on Cooper's Hill, the Kennedy Memorial and Magna Carta Memorial by the River Thames on the Runnymede Meadows. A large proportion of the meadows are managed by the National Trust.
In Egham itself there is good range of shops, local history can be investigated at the Museum in the Literary Institute and there is a large leisure centre catering for a wide range of sporting and leisure activities.

Egham is well served with some beautiful hotels in wonderful settings nearby.
A busy commuter town with good rail links into London it also has a number of international companies based in the town including Procter and Gamble and Blackberry.
Englefield Green is a bustling village with a large number of students at the local University living there. The village Green is part of the Crown Estate although managed by the local authority and is home of the Englefield Green Cricket Club.
Map & Directions