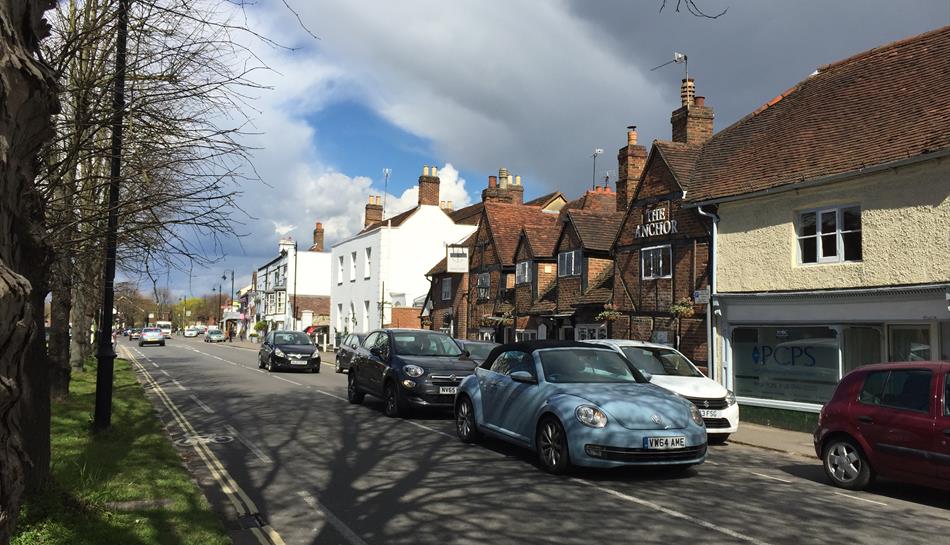 About
Discover the village - the shops, the historic buildings, the Green, the Ripley Event, the Bonfire and the award winning Farmers' Market - and you will see why Ripley is so special. And all only 40 minutes from the west end of London.

This charming and historic village in Surrey, close to the River Wey, was first recorded in documents of around 1200. It developed with the establishment of the Augustinian Priory at Newark. The Abbey was dissolved in 1538-39 by Henry VIII.

The growth of Portsmouth as a naval port in the time of Henry VIII brought prosperity to Ripley. The stage coach in Ripley's village sign marks its importance to the village in the mid 1700's. With the improved roads, they were able to travel easily from London to Portsmouth, stopping at The Talbot Inn (a staging post) to change horses and speed on to their destination. Admiral Nelson also stayed at The Talbot Inn. Roadside inns were given nautical names: The Ship, The Anchor and The Jovial Sailor.

With the development of the bicycle, in the 1880s, Ripley became known as the 'Mecca of all good cyclists' ('Bicycling News' 1887) and The Anchor was a popular resting place. In 2012, the Olympic Cycling Road Race passed through Ripley.

Ripley has an eclectic mix of shops and businesses - from bridal wear to ceramics, flowers to motorcycles, giftware to guitars, home interiors to diving supplies and with a selection of good pubs, cafés and restaurants, it has much to offer.

Every month, Ripley has an award winning Farmers' Market on the Green. Other well known events throughout the year include the Ripley Event and Ripley Rocks in July, the Ripley Bonfire and Fireworks in late October, the Ripley Christmas Fair in December and several NGS garden open days at Dunsborough Park.

Eric Clapton, born in Ripley, lived overlooking the Green and attended Ripley Scouts.

The Royal Horticultural Society is nearby at Wisley. Known to have the largest green in the country and at 252 years old, Ripley Cricket Club is one of the oldest clubs in the world.

If you wish to discover Ripley for yourself, the village is situated 3 miles from the M25(junction10) A3 intersection. A3 southbound, towards Guildford and take the first main turning off, signposted Ripley. Leave the roundabout at the second exit and continue into the village.