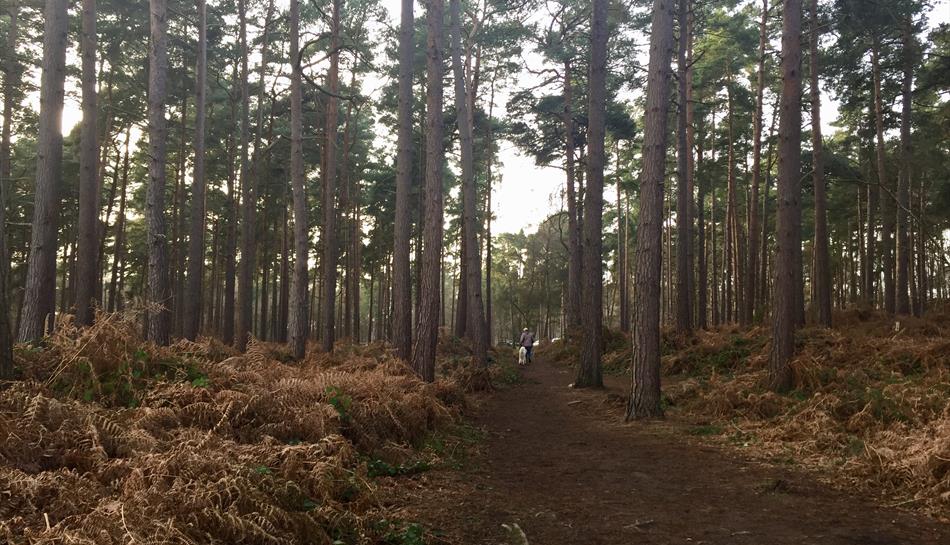 About
Managed by the Surrey Wildlife Trust this 800 acre area of woodland and common land is wonderful to explore any time of year. Follow the footpaths and discover an atmospheric mausoleum as well as Chatley Heath Semaphore Tower, which was once a chain used to pass messages between the Royal Dockyard in Portsmouth and Whitehall in London. .
Map & Directions
Road Directions
Please be aware that charging for parking will start at Ockham and Wisley Common some time in July 2018. Please see details below supplied by District Enforcement.
How much will it cost to park?
The costs in 2018/19 are:
• £1.30 for up to one hour
• £2.60 for one to two hours
• £3.90 for two to three hours
• £5 for three hours and over
• £6 per visit for a Minibus or Horse-box/trailer (where no height barrier).
How will I pay?
There are several different methods of payment available, including Pay and Display by:
- credit or debit card (Visa, Mastercard, Maestro, Apple Pay, Google Pay)
- mobile phone (RingGo)
- annual parking pass. - Wanting to buy an Annual Pass call 01785 336781
In a few car parks, for operational reasons, it will only be possible to pay by mobile phone or annual parking pass.
Why can't I pay using cash?
Surrey CC knows from evidence elsewhere that cash meters in isolated rural areas are subject to high levels of theft and vandalism. This could result in significant loss of revenue for investment in the countryside.
Opening Times
Open all year
(1 Jan 2023 - 31 Dec 2023)