Stoke Park Paddling Pool
Type:
Leisure / Swimming Pool
Stoke Park
Guildford
GU1 1ER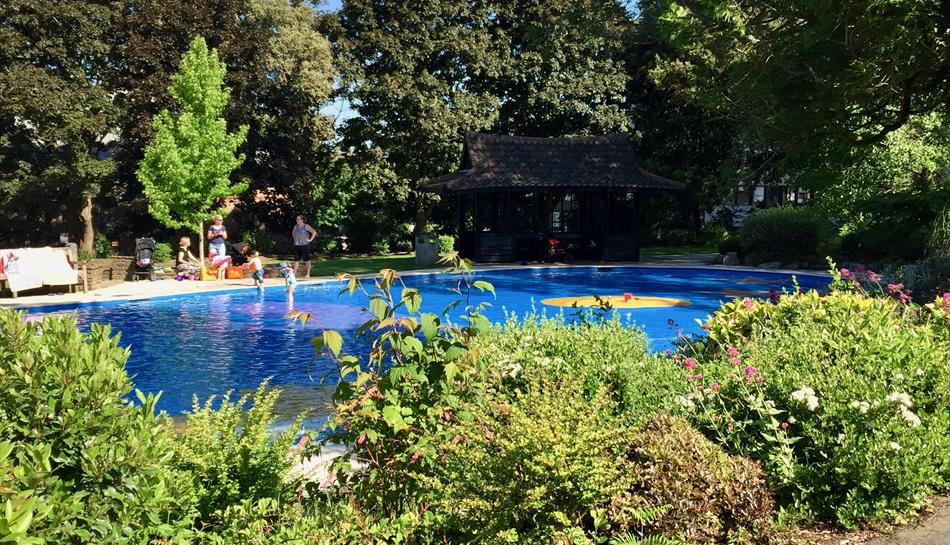 About
UPDATE:
The paddling pool is open.
The paddling pool can become very crowded on warm days and we advise a maximum stay of one hour. You must observe the Covid-19 advice notices on site and leave and return on another day if the area is crowded.
This very large paddling pool, located in Stoke Park is open from May usually until the end of September. Fantastic spot to enjoy a picnic in the summer and cool down for FREE.
Please visit the Guildford Borough website for opening information.
Map & Directions
Road Directions
There is a small public car park on Nightingale Road (GU1 1ER) which is accessible via the Home Farm entrance. The student car park at Guildford College (GU1 1EZ) can be used after 6pm weekdays and is open to the public all day during weekends and college holidays. Enquiries regarding the college car park should be directed to Guildford College.
Opening Times
Paddling Pool
(4 May 2022 - 30 Sept 2022)