Stoke Park Paddling Pool
Type:
Leisure / Swimming Pool
Stoke Park
Guildford
GU1 1ER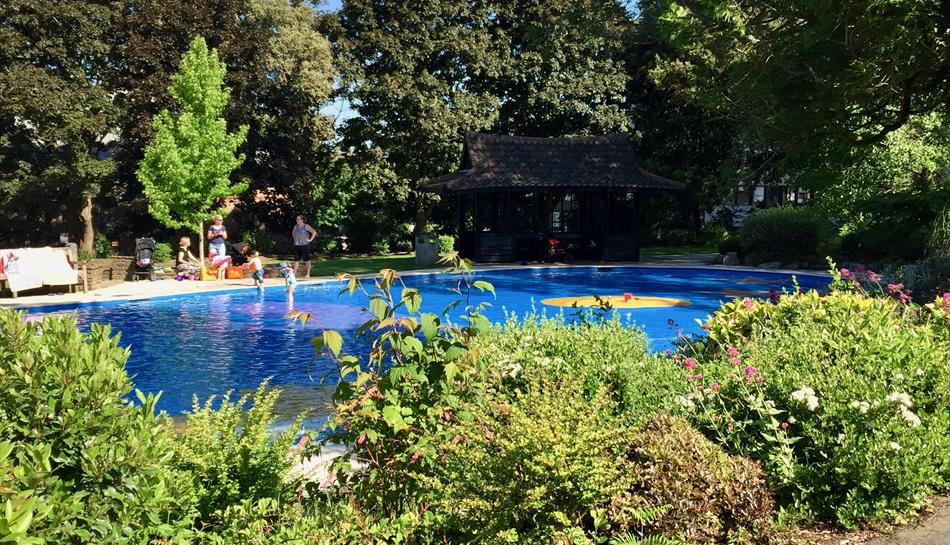 About
UPDATE:
18 August: Delighted to confirm the paddling pool pump has been fixed and the pool will be open from tomorrow (Friday 19)
This very large paddling pool, located in Stoke Park is open from May usually until the end of September. Fantastic spot to enjoy a picnic in the summer and cool down for FREE.
Please visit the Guildford Borough website for opening information.
Map & Directions
Road Directions
There is a small public car park on Nightingale Road (GU1 1ER) which is accessible via the Home Farm entrance. The student car park at Guildford College (GU1 1EZ) can be used after 6pm weekdays and is open to the public all day during weekends and college holidays. Enquiries regarding the college car park should be directed to Guildford College.
Opening Times
Paddling Pool
(4 May 2023 - 30 Sept 2023)
* While Visit Surrey takes every care, we are reliant on being provided with up-to-date information and suggest you check with the venue before setting out.