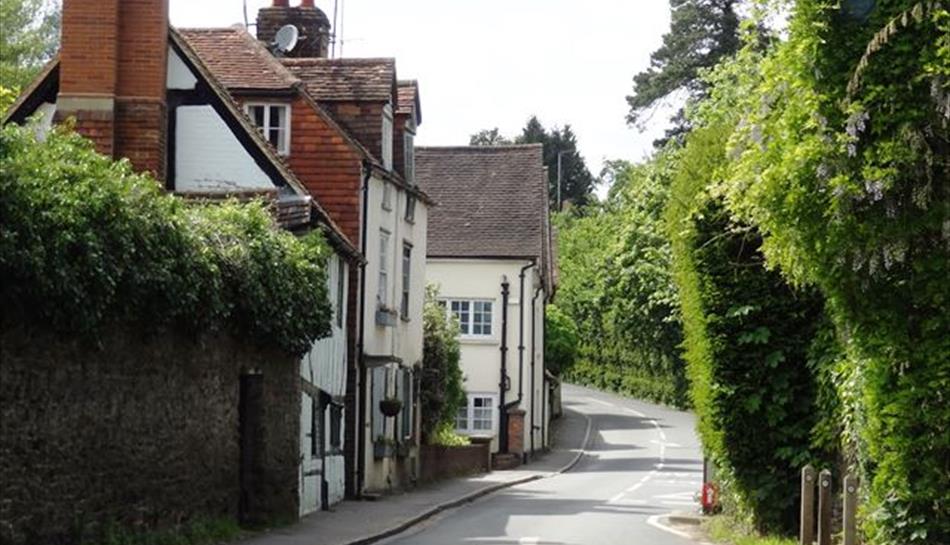 About
Shere is a beautiful, quintessential English village located between the towns of Guildford and Dorking. The village offers visitors charming buildings, a stream with ducks, a small museum, a tearoom, two pubs, The White Horse and The William Bray as well as St James Church a 12th century church.There are also some fantastic examples of Lutyens architecture here, too - quite romantic really.
The parish of Shere includes Gomshall, Peaslake, Holmbury St Mary, Shere and part of Abinger Hammer and nestled firmly in the Surrey Hills Area of Outstanding Natural Beauty.
Surrounded by stunning scenery, and close to popular scenic sites Newlands Corner and the Silent Pool, the quaint picturesque village of Shere is popular with walkers as well as being a favourite location for filmmakers with scenes in Bridget Jones, The Edge of Reason and The Holiday being filmed here.

The Church of St James appeared in the Domesday Book. It contains a tiny enclosed cell in which Christine Carpenter, an anchoress (religious recluse) lived. Her only contact with the outside world was through a grid and an aperture through which food was passed.
It is clear to see why Shere has been used as a location for many films.
Map & Directions
Road Directions
Plan your journey to Shere with Travel Smart Surrey
The village car park is located near the reacreation ground: Post Code GU5 9JF
Public Transport Directions
The nearest train station to Shere is Gomshall.