Picnic Spots in Guildford
Everyone loves a picnic so if you do go down to the woods today.

Whether it is just a sandwich for lunch eaten outside, a romantic date night with candles, Prosecco and a tablecloth or a full-blown family fun event there are plenty of options for a fabulous setting in Guildford. Please remember to take your rubbish home with you, to help keep our picnic spots clean.
Hidden gems in Guildford town
Guildford Castle Grounds - Award winning gardens and stunning castle views makes this the perfect spot for a lunchtime stop. Find a quiet shady spot near the bandstand and watch a game of bowls or enjoy the peaceful gardens surrounding Jeanna Argent's 1990 statue of 'Alice through the looking glass'.  
Millmead Lock - There is always a raft of ducks to watch and sometimes a boat passing through too. Lots of space with weeping willows and the River Wey makes this a great spot to relax and escape the hustle and bustle of the High Street.  
Westnye Gardens - A new and innovative space created within a walled garden setting. Great for families with small children. There are cable drum picnic tables and lots of great things to explore in the playground such as double swings, woven will living pod, brass rubbing posts and lots more to entertain the children while you enjoy a bite to eat.  
Allen House Grounds - A great alternative for a lunch break picnic. There is the Lewis Carroll Jabberwocky inspired garden with sculptures and musical chairs to discover.  
A little further afield
Stoke Park - Possibly the most obvious of all is Lord Onslow's gift to Guildford, Stoke Park with plenty of places to picnic - either surrounded by the peace and tranquillity of the woods, the expanse of open space or by the boating lake the choice is yours. It is easy to see why it has retained it's Green Flag Status.  
Pewley Down - A 23 acre local nature reserve with gorgeous rolling hills of chalk grassland and plentiful picnic areas. Many rare species of butterflies and flowers can be found.  
Riverside Nature Reserve - Boardwalks and a tranquil lake makes this a lovely place to watch the wildlife. Plenty of seating along the route for picnics.  
Chantry Wood - The best place for a spring picnic surrounded by stunning bluebells.  
Woodbridge Meadows - Grassy spaces situated along the banks of the River Wey, some with sculptures and all with a lovely view of passing boats.  
Shalford Park - A wide-open space, perfect for family frisbee or rounders matches! There is a nearby car park and public toilets, lots of picnic benches and if you're really lucky you may see a hot air balloon launch.  
Newlands Corner - Situated on the chalk ridge of the North Downs Way. With irresistible views this is a fabulous spot to spend a few hours. The car park is popular with bikers, walkers and dogs, but there is plenty of space for all. The cafe serves lovely coffee and chips as well as ice cream (which is difficult with a picnic!)  
Sutherland Memorial Park - A great place to laze and watch a game of cricket as well as letting the children run about in the play area. There is lots of open space for ball games too before your strawberries and Pimm's!  
More to explore in Guildford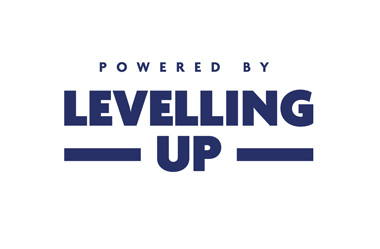 This project is part-funded by the UK government through the UK Shared Prosperity Fund.
The UK Shared Prosperity Fund is a central pillar of the UK government's Levelling Up agenda and provides £2.6 billion of funding for local investment by March 2025. The Fund aims to improve pride in place and increase life chances across the UK investing in communities and place, supporting local business, and people and skills. For more information, visit UK Shared Prosperity Fund Prospectus.